Looking for gift ideas?
These ROWDY Combos make perfect His & Hers presents -
we'll leave it to you to decide who gets what!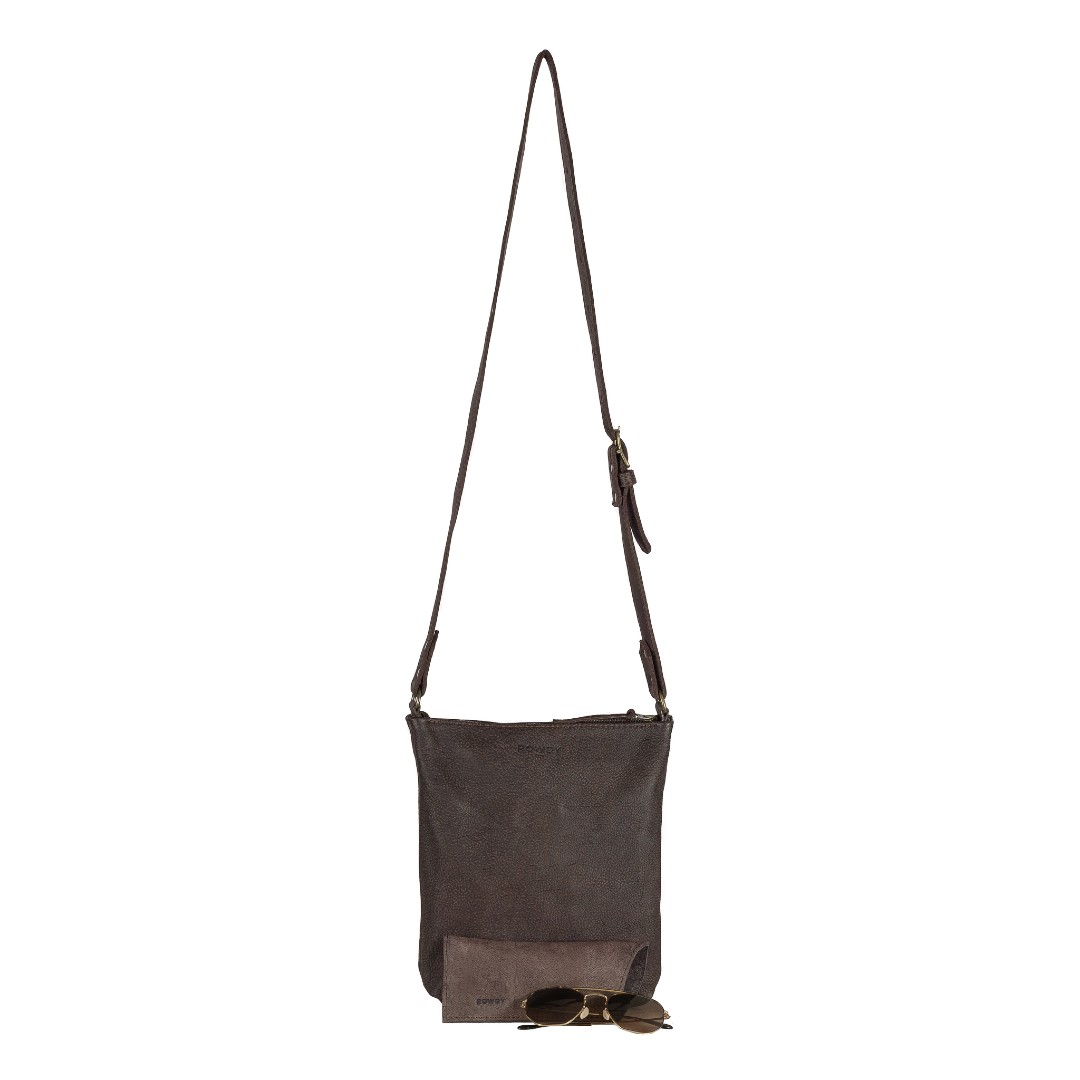 Buy a BOULDER or ROOT LARGE SLING and receive a FREE matching Sunglasses Case worth R150 with your online order.
A perfect His Hers combo.

R555 (Save R150)
Buy a BOULDER or ROOT REGULAR TOTE (R955) and receive a FREE matching Travel Pouch worth R250 with your online order.
Buy the Tote for you, and gift the Travel Pouch to someone special.
R955 (Save R250)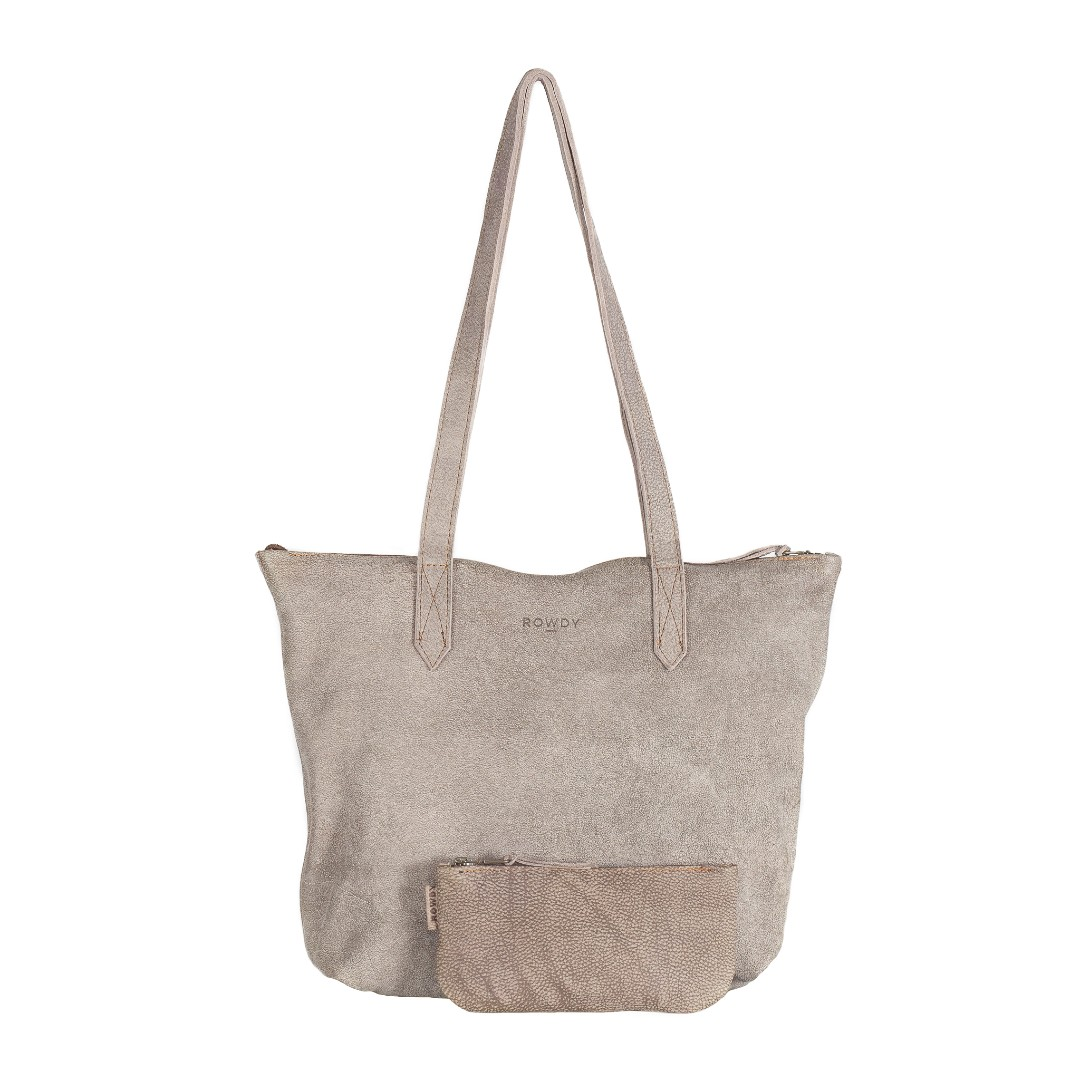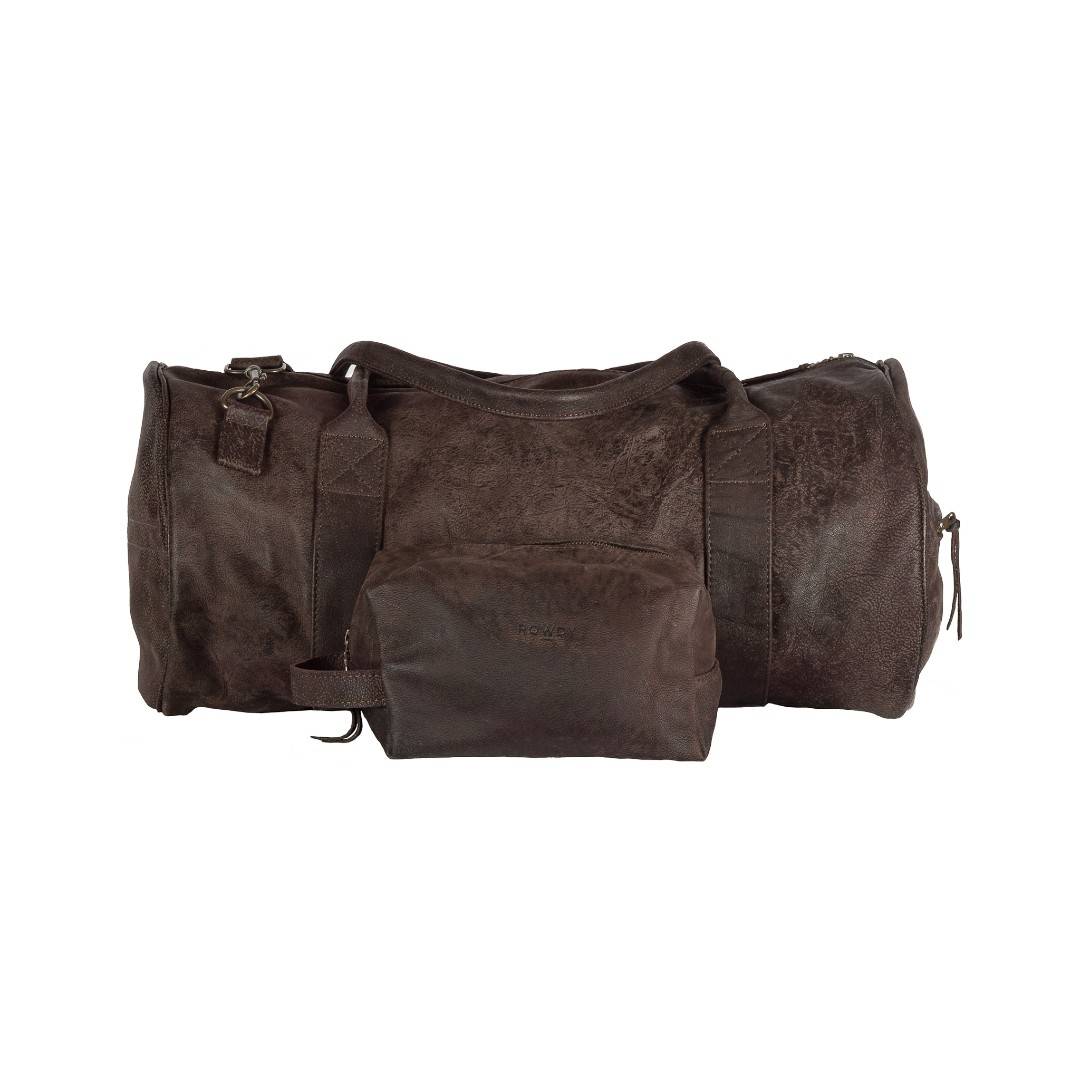 Buy a BOULDER or ROOT SMALL DUFFEL (R2695) and receive a FREE matching DAILY BAG worth R495 with your online order. A perfect His & Hers combo.

R2695 (Save R495)
At ROWDY, we love to experiment with new shades and styles.
Sometimes we come across something that's so good, we have to share! That's why we're proud to introduce BOULDER and ROOT: two limited edition shades of leather that we sourced specifically for 2019/2020.
-
We will only run these two shades while stocks last, and they do not form part of our Core Colour Range.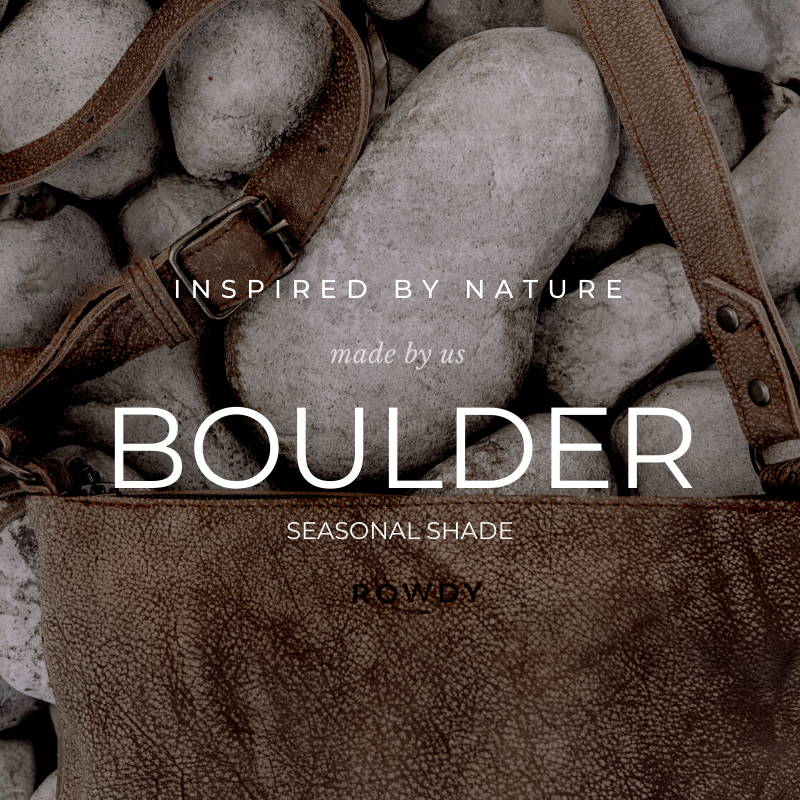 Named after the boulders found dotted along the Cape Town coastline, BOULDER is a warm greyish-brown colour and has a velvet-like texture thanks to the Nubuck leather.
-
Shade #1 of 2 for our Seasonal Shades.
Made using Nubuck leather, ROOT has a velvet-like texture and is named after the roots found covering the forest floors of our favourite Cape Town forests such as Newlands and Tokai.
-
Shade #2 of 2 for our Seasonal Shades.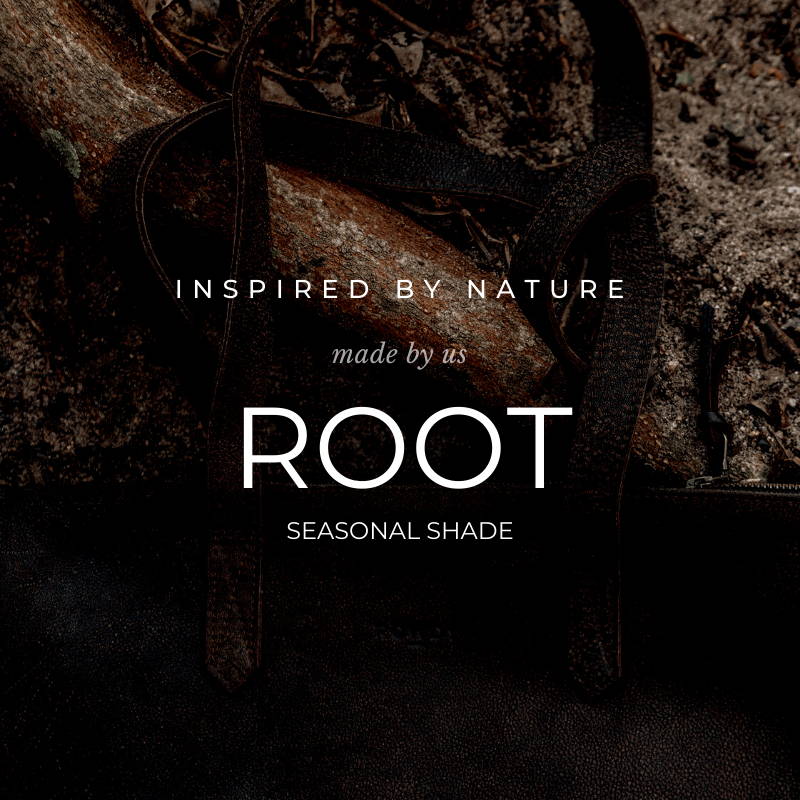 'I love the new Boulder and Root shades. They both have this awesome velvet-like texture, and go really well with all my outfits!'
- Angie Simmons, Cape Town
'I bought the Root Duffel and Daily bag combo. I gave the Duffel as an early Christmas gift to my boyfriend and kept the Daily Bag for my make-up.
We both LOVE the products and have recommended them as Christmas gifts to friends!'
- Rebecca Watson, Johannesburg
'Really loving the new ROWDY Seasonal Shades, and this is a great special. Thanks guys!'
- Tim Bell, Port Elizabeth
The Rowdy Promise
All ROWDY Bags come with a certified lifetime product warranty. Our ROWDY Promise certification applies to stitches, zipper, and faulty fittings. If you have any of these issues, your bag will be repaired free of charge, for the useful life of the product.
Care Instructions
While we only use natural leather that ages beautifully over time, here are a few tips for the journey.
  Water Damage:
Allow the leather to dry naturally and slowly. Avoid direct heat!
Stains
Use a damp cloth and wipe lightly. If the stain persists, rub gently with an old toothbrush to disperse. Oily marks are almost impossible to completely remove, so handle your bag with clean hands.
Moisturise
To extend the life of your leather, treat it with a leather conditioner and avoid extreme temperatures.